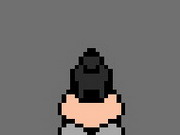 Dungeon Assasin
File Size: 283.73 Kb

Add This Game to Your Site:

Link to The Game:

Dungeon Assasin is a RPG game on GaHe.Com. You can play Dungeon Assasin in your browser for free. Another Wolfenstein3D like FPS game. Find the keys to open the doors. Kill the Red Boss to go to next level.